Last Hundred Garments Available at Circle Craft Holiday Market
Renowned textile artist Wendy Van Riesen of Dahlia Drive is retiring after 16 years of design and fabrication. The 68-year-old eco fashion designer, grandmother, and Powell River resident invites past, current, and future customers to take a bow with her at the 2023 Circle Craft Holiday Market from November 8 to 12 by wearing one of their own Dahlia Drive pieces or arriving to dress up in one of the last hundred.
"
I am grateful to my clients who, by supporting Dahlia Drive, have allowed me to develop an ethical art practice making beautiful clothing that illustrates stories of cultural significance."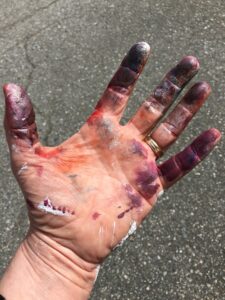 Prices range from C$200 to $900 per item; the average item is $300.
Van Riesen collaborated with Haida artist Reg Davidson on a collection titled Yáahl Gúud Tsai (Ravens, Eagles, Polka Dots), which launched at Eco Fashion Week in 2016 with help from Vancouver Indigenous Fashion Week's Joleen Mitton and her mentored group of young Indigenous models. In March 2018, former First Lady of the United States Michelle Obama acknowledged receipt of two garments Van Riesen gifted her from the collection.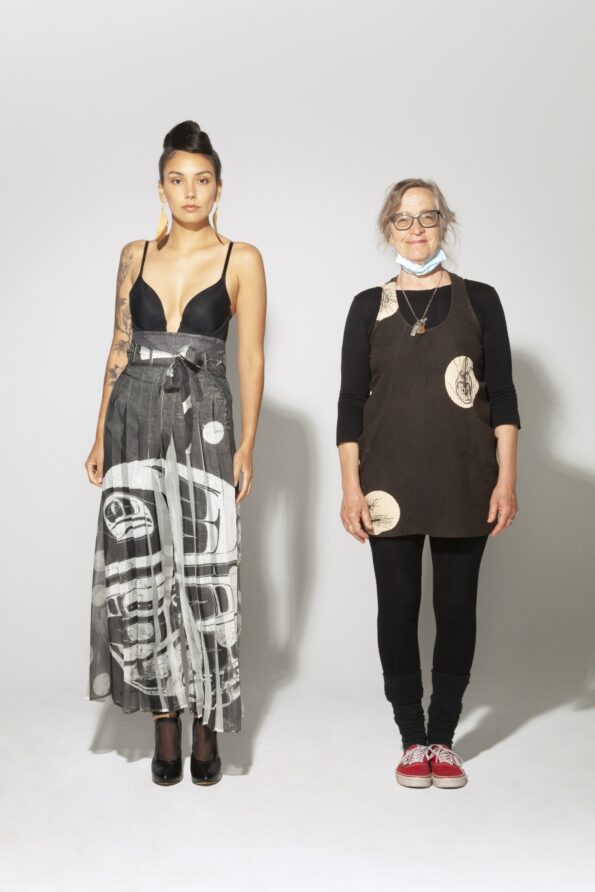 Event information:
Circle Craft Holiday Market, booth D14
When: Wednesday, November 8 to Friday, November 10 — 10 a.m. to 9 p.m.
Saturday, November 11 — 10 a.m. to 7 p.m.
Sunday, November 12 — 10 a.m. to 5 p.m.
Where: Vancouver Convention Centre West, 1055 Canada Place, Vancouver, BC V6C 0C3
Tickets: circlecraft.ca